London Historians' Monthly Pub Meet

A London Historians Event
We have an informal gathering of socialising on the first Wednesday of every month. From 6:30 pm. All are welcome.
Currently we meet upstairs at the Hoop and Grapes, in Farringdon.
We have about 30 attendees most months and you can come as early or late as you like, we're always still there at Last Orders. All welcome, not just LH members.
Meetings for all of 2015 are as follows: Wed 7 January; Wed 4 February; Wed 4 March; Wed 1 April; Wed 6 May; Wed 3 June; Wed 1 July; Wed 5 August; Wed 2 September; Wed 7 October; Wed 4 November; Wed 4 December.
Roman Remains: Crossrail Archaeology Project
SORRY, THIS EVENT IS NOW FULLY BOOKED

A London Historians Event
Tues 21 June, 16:30 – 17:30. Liverpool Street
Crossrail is currently excavating Roman remains at Liverpool Street. You are invited to see the archaeologists at work and learn about the history of the area i.e. Bedlam burial ground, Moorfields Marsh and Suburban Londinium. The session will be very informal. Crossrail archaeologists will just talk a little bit, allow people to ask questions and have a look for themselves.
Free. London Historians Members only.
Book Ticket.
Derelict London Walk and St Dunstan's Stepney Tour
SORRY, THIS EVENT IS NOW FULLY BOOKED

A London Historians Event
Friday 24 April, 10:30 – 15:30
Poplar and Stepney
This two part event combines the always-sold-out tour of Mr Derelict London himself – author Paul Talling – with a tour of St Dunstan's Stepney led by LH Member Dave Whittaker. The whole event should take around 5 hours including breaks. A perfect Friday London Historians event. This event is restricted to London Historians members and their guests only.
Members: £16. Guests £18.50.
Blue Plaque Laughs

Supported by London Historians
Thursday 30 April, 20:00
The Camden Head, 100 Camden High Street, London NW1 0LU
with Ben Van der Velde
The history of London is built on the brave, fantastical and often very funny endeavour of its unique citizens. Boxers, boozers, poets and campaigners are all commemorated with blue plaques around the capital. Join Ben Van der Velde and friends as they tell tales of London's finest residents and suggest a few more who should get their own memorial.
Be aware, this is stand-up: there is swearing.
Tickets just £3 + £1 booking fee.
More information and to book your tickets.
scroll to 30 April.
Boston Manor to Brentford

A London Historians Event
Saturday 9 May, 12:30 – 15:00.
Given its age, the Jacobean Boston Manor House (1623) is in remarkable condition. In its early years it was a home of one Sir Edward Althorp an ancestor of the late Princess of Wales. At this time the Battle of Brentford (1642) – about a mile away – was one of the earliest rumblings of the English Civil War. From 1670 through to the 20C, the house remained in the possession of the Clitherows, a family of successful traders with banking interests, also close friends of William IV and Queen Adelaide who dined at Boston Manor in 1834. Eminent local historian and Boston Manor volunteer Janet McNamara will give us a comprehensive tour of the house, taking in the breathtaking 17C State Room on the first floor, the ground floor dining room from the 19C and the remarkable stairwell decorations.
Following a half hour tea break*, we'll take a guided walk to Brentford itself with David Bright, fellow LH Member and Hounslow Heritage Guide. Our route will take us along the Grand Union Canal as it runs parallel to the River Brent, approaching the Thames. For centuries Brentford was the county town for Middlesex: there is plenty of history to absorb.
London Historians Members: £7.50
Non-Members: £10.00
Book tickets.
The Heraldry and Regalia of the City of London and Livery Companies

A London Historians Event
Wednesday 20 May, 18:00 – 20:00
Information Technologists' Hall, Bartholomew Close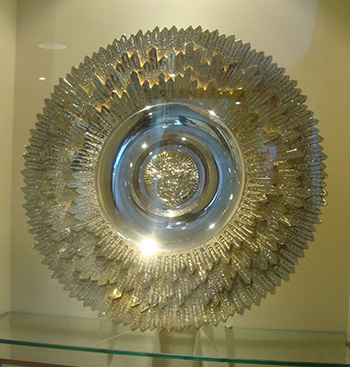 If you've booked on any of our livery company tours, you should definitely come to this to extend the context of our 2015 livery programme.
Join us for a glass of wine, a tour and a brilliant talk about the mysterious symbols and symbolism of the City's ancient institutions from Paul D Jagger, City freeman and author of the excellent book, The City of London Freeman's Guide: a true expert.
LH Members and their guests: £11. Non-Members: £15
More information and booking via Eventbrite.
small booking fee applies
Tour of Vintners' Hall

A London Historians Event
Friday 5th June. 11:00 – 13:30
Vinters' Hall. Upper Thames Street.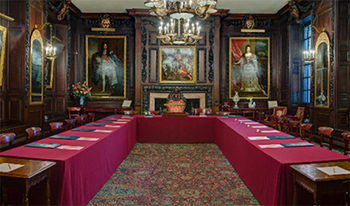 The Vintners' Company with its first Charter in 1363 is one of the Twelve Great Livery Companies of the City of London. With its origins steeped in the history of the City, and the import, regulation and sale of wine, the Company continues to maintain strong links with the UK Wine Trade, with Vintners' Hall known as the Trade's "spiritual home".
The current Vintners' Hall was built in the 1670s after the Great Fire destroyed the medieval building. It has undergone various modifications over the centuries according to need and fashion and was one of the lucky few livery halls which only suffered superficial damage during the Blitz.
Our tour is led by the general manager of Vinters' Hall, Major Steve Marcham MBE.
LH Members: £12. Guests £14. Non-Members. £16
More information and to book.
Small fee applies.
Battle of Waterloo Commemoration Walk

A London Historians Event
Guided walk from Trafalgar Square.
Sunday 14 June, 11:00 – 13:00.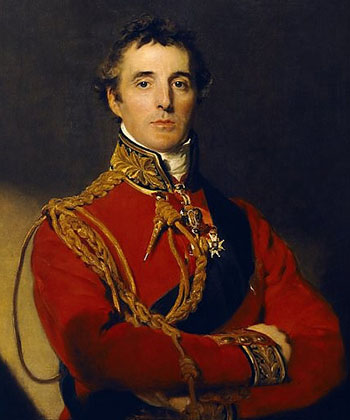 This walk commemorates the final victory by the Duke of Wellington over Napoleon at the Battle of Waterloo. It starts at Trafalgar Square and finishes at Apsley House, Hyde Park Corner, the London home of the Duke , also known as No. 1 London. En route at various stops, the walk examines his political career, the Peninsula campaign, the area where he relaxed and monuments and statues to him and his times. This walk will appeal to anyone with an interest in the history of the Napoleonic period, who also enjoys this heritage area of central Westminster. Our walk leader is Angela Lenman, City of Westminster Guide.
This walk has been especially added to the official Waterloo 200 tour programme for London Historians, with a £2 discount for Members. Devised by Westminster Guide Lecturers' Association. Members: £8. Non-Members: £10.
Tour of Whitechapel Bell Foundry
SORRY, THIS EVENT IS NOW FULLY BOOKED
You can purchase tickets to visit the foundry on selected Saturdays through the year.

A London Historians Event
Saturday 20 June, 2015. 13:00 – 14:45.
32/34 Whitechapel Road, E1 1DY.
Whitechapel Bell Foundry is the oldest business in England. Even the owners are unsure of the factory's foundation date but it goes back at least to the early 15th Century. This factory not only manufactured Big Ben and Philadelphia's Liberty Bell, but has supplied thousands of churches in Britain and throughout the anglophone world.
This 90 minute tour will tell you the history of the business and take you through the production process of creating moulds through to finished products, monster church bells to teeny hand bells alike. How are bells tuned? You'll find out! It's all a most exacting process every step of the way.
We have 15 places only which are limited to London Historians Members and their guests. £17.
Tour of Watermen's Hall

A London Historians Event
Monday 29 June, 10:30 – c12:00
Watermen's Hall, St Mary-at-Hill.
The Company of Watermen and Lightermen in its original form was established by Act of Parliament in 1555, but its roots and functions date back much further. It has been responsible for the traffic of people and cargo all over the London Thames for centuries – long before the river was embanked, and long before it had just the one bridge.
The current Watermen's Hall was completed in 1780, the only original Georgian hall in the city. It was designed by London architect William Blackburn. Our tour will be led by the Deputy Clerk, Carol Ratcliffe. Tea and coffee will be served at the end.
LH Members: £12.00 Guests: £14.50 Non-Members: £17.00
For more information and to book your tickets via Eventbrite.
Small fee applies
Iron Honey Gold
Isaac Rosenberg – an Evening of Words and Music
Sunday 26 April 2015 7:00pm – 9:00pm
The Liberal Jewish Synagogue,
28 St. John's Wood Road, London, NW8 7HA
The story of Isaac Rosenberg, the East End Jewish boy who became a great poet and painter and died in the trenches of the Great War, told through words and music.
Presentations of Rosenberg's poems and letters, read by Michael Rosen, Elaine Feinstein and Lee Montague
Music by John Ireland, George Butterworth, Ivor Gurney
This is a joint event by the Liberal Jewish Synagogue and the Jewish East End Celebration Society (JEECS).
Tickets: £20. Concessions.
Proceeds to the fund for a statue of Rosenburg, the first in London for a WW1 poet.
More information and booking
River Walks Festival
Footprints of London River Walks Festival 16 April – 4 May 2015
This Spring Footprints of London celebrates the role rivers have played in the story of London. From the Roman era to the present day London has relied on its rivers for life, trade, transport and recreation. We are proud to provide a series of over 40 walks will tell these stories.
Individual walks cost £10, festival ticket £35. London Historians Member discount applies. (contact us if you've misplaced the code!).
Medieval London and The World
London Medieval Society Conference
1 – 4 May 2015, Charterhouse Square and other London venues.
This year marks the 70th anniversary of the London Medieval Society as a forum for scholars and students of the middle ages from across disciplinary and geographic boundaries. To celebrate the success of the LMS we are hosting an international conference at Charterhouse Square and a series of other London venues.
Programme (pdf).
£20 per day.
More information and booking.
The Georgian Dining Academy
Thursday 11 June 2015. 19:00 – 22:30.
Simpson's Tavern chop house in Cornhill, City of London
Following on from the great success of the first two events in November and February. Our hostesses, Miss B and Miss Kitty Pridden (both LH Members) welcome you to a candlelit evening of delicious food, sparkling wit, beguiling performances in an atmosphere full of the bonhomie of a 1757 establishment especially opened for the evening.
GDA #1 The Pictures (by Andrea Liu, LH Member)
GDA #1 The Movie (by M "Kubrick" Paterson, LH Member).
£68 to include welcome punch cocktail and glass of wine with your meal. Book tickets.
London Historians Member special: £55. Also avoids booking fee, so over £17 saving. Email Miss B direct to arrange. (she knows who the Members are!)