London Historians' Monthly Pub Meet

A London Historians Event
We have an informal gathering of socialising on the first Wednesday of every month. From 6:30 pm. All are welcome.
Currently we meet upstairs at the Hoop and Grapes, in Farringdon.
We have about 30 attendees most months and you can come as early or late as you like, we're always still there at Last Orders. All welcome, not just LH members.
Meetings for all of 2015 are as follows: Wed 7 January; Wed 4 February; Wed 4 March; Wed 1 April; Wed 6 May; Wed 3 June; Wed 1 July; Wed 5 August; Wed 2 September; Wed 7 October; Wed 4 November; Wed 4 December.
Tour of Stationers' Hall
SORRY, THIS EVENT IS NOW FULLY-BOOKED

A London Historians Event
Friday 17 April, 2015, 10:30 – 13:00
Stationers' Hall, Ave Maria Lane.

Very near St Paul's, Stationers' Hall is situated at the heart of where the print industry existed in London for centuries, be that for books, newspapers, pamphlets or, indeed, stationery. The Guild of Stationers was founded in 1403 and it received its Charter in 1557, eventually becoming as it is today, The Worshipful Company of Stationers and Newspaper Makers. It is 47th in the City livery company order of precedence.
Stationers' Hall, a Grade I listed building, dates from 1670, that's to say immediately after the Great Fire. Our tour starts with tea and coffee and will then be expertly led by Deputy Clerk, Giles Fagan. Proceeds from this tour go to the Stationers' Foundation.
Maximum 25 places.
London Historians Members and their guests only.
Derelict London Walk and St Dunstan's Stepney Tour
SORRY, THIS EVENT IS NOW FULLY BOOKED

A London Historians Event
Friday 24 April, 10:30 – 15:30
Poplar and Stepney
This two part event combines the always-sold-out tour of Mr Derelict London himself – author Paul Talling – with a tour of St Dunstan's Stepney led by LH Member Dave Whittaker. The whole event should take around 5 hours including breaks. A perfect Friday London Historians event. This event is restricted to London Historians members and their guests only.
Members: £16. Guests £18.50.
Boston Manor to Brentford

A London Historians Event
Saturday 9 May, 12:30 – 15:00.
Given its age, the Jacobean Boston Manor House (1623) is in remarkable condition. In its early years it was a home of one Sir Edward Althorp an ancestor of the late Princess of Wales. At this time the Battle of Brentford (1642) – about a mile away – was one of the earliest rumblings of the English Civil War. From 1670 through to the 20C, the house remained in the possession of the Clitherows, a family of successful traders with banking interests, also close friends of William IV and Queen Adelaide who dined at Boston Manor in 1834. Eminent local historian and Boston Manor volunteer Janet McNamara will give us a comprehensive tour of the house, taking in the breathtaking 17C State Room on the first floor, the ground floor dining room from the 19C and the remarkable stairwell decorations.
Following a half hour tea break*, we'll take a guided walk to Brentford itself with David Bright, fellow LH Member and Hounslow Heritage Guide. Our route will take us along the Grand Union Canal as it runs parallel to the River Brent, approaching the Thames. For centuries Brentford was the county town for Middlesex: there is plenty of history to absorb.
London Historians Members: £7.50
Non-Members: £10.00
Book tickets.
The Heraldry and Regalia of the City of London and Livery Companies

A London Historians Event
Wednesday 20 May, 18:00 – 20:00
Information Technologists' Hall, Bartholomew Close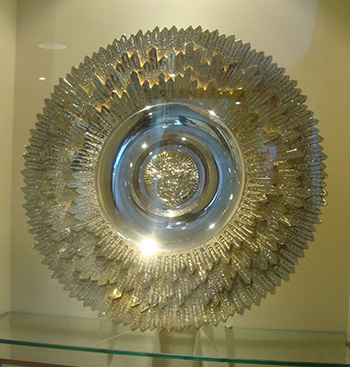 If you've booked on any of our livery company tours, you should definitely come to this to extend the context of our 2015 livery programme.
Join us for a glass of wine, a tour and a brilliant talk about the mysterious symbols and symbolism of the City's ancient institutions from Paul D Jagger, City freeman and author of the excellent book, The City of London Freeman's Guide: a true expert.
LH Members and their guests: £11. Non-Members: £15
More information and booking via Eventbrite.
small booking fee applies
Tour of Whitechapel Bell Foundry
SORRY, THIS EVENT IS NOW FULLY BOOKED
You can purchase tickets to visit the foundry on selected Saturdays through the year.

A London Historians Event
Saturday 20 June, 2015. 13:00 – 14:45.
32/34 Whitechapel Road, E1 1DY.
Whitechapel Bell Foundry is the oldest business in England. Even the owners are unsure of the factory's foundation date but it goes back at least to the early 15th Century. This factory not only manufactured Big Ben and Philadelphia's Liberty Bell, but has supplied thousands of churches in Britain and throughout the anglophone world.
This 90 minute tour will tell you the history of the business and take you through the production process of creating moulds through to finished products, monster church bells to teeny hand bells alike. How are bells tuned? You'll find out! It's all a most exacting process every step of the way.
We have 15 places only which are limited to London Historians Members and their guests. £17.
Tour of Watermen's Hall

A London Historians Event
Monday 29 June, 10:30 – c12:00
Watermen's Hall, St Mary-at-Hill.
The Company of Watermen and Lightermen in its original form was established by Act of Parliament in 1555, but its roots and functions date back much further. It has been responsible for the traffic of people and cargo all over the London Thames for centuries – long before the river was embanked, and long before it had just the one bridge.
The current Watermen's Hall was completed in 1780, the only original Georgian hall in the city. It was designed by London architect William Blackburn. Our tour will be led by the Deputy Clerk, Carol Ratcliffe. Tea and coffee will be served at the end.
LH Members: £12.00 Guests: £14.50 Non-Members: £17.00
For more information and to book your tickets via Eventbrite.
Small fee applies
London and the First World War
20-21 March 2015
Senate House, University of London and IWM London
Registration is now open for this two-day conference, organised by IWM (Imperial War Museums) in partnership with the Centre for Metropolitan History, which will explore the ways in which London and its inhabitants were affected by, and involved with the 1914-18 conflict. Keynote speakers are: Adrian Gregory (Pembroke College, Oxford) and Jerry White (Birkbeck, University of London). Panel sessions include: 'Daily life and institutions', 'Enemy aliens', 'Communications and transport', 'Empire view', 'Dissent', 'Air war', and 'Leisure'.
For the full programme and booking information
Women in West London's History
The 35th West London History Conference
Saturday 28 March, 2015, University of West London
09:30 – 17:00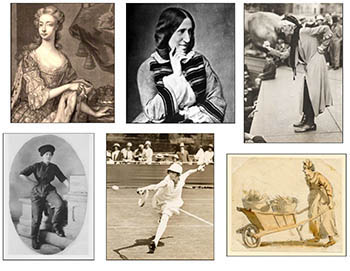 Talks include:
Women of the Gunnersbury Estate; Emma Hamilton, George Eliot, Charlotte Despard; Kitty Godfrey, sporting champion; A Woman's Life (readings); Hounslow's Home Front; Women Nursery Gardeners.
Sponsored by nine local history societies of West London.
Free morning coffee and afternoon tea. Paid catering for lunch available. Tickets: £15
Send a cheque made out to 'West London History Conference' and SAE to Janet McNamara, 31b Brook Road South, Brentford, TW8 0NN.
Goodbye Piccadilly - from Home Front to Western Front
Exhibition, London Transport Museum
16 May 2014 – 8 March 2015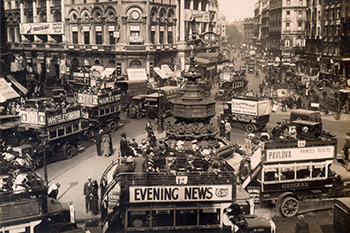 This major exhibition will reveal the untold story of London's Home Front during the First World War; how drivers took their buses to the Front to support the war effort, how women advanced into the transport workforce for the first time and how Londoners came under deadly attack from the air as total war came to the Capital. Goodbye Piccadilly will commemorate and explore the contribution of London's motor buses and their drivers to the First World War and the upheaval for Londoners on what became for the first time the 'Home Front'.
More info.
There are also talks and other associated events, including Kate Adie, Prof Jerry White and David Bownes.