London Historians' Monthly Pub Meet

A London Historians Event
We have an informal gathering of socialising on the first Wednesday of every month. Apart from January which falls on the 1st in 2014, so make that 8th.
From 6:30 pm. All are welcome.
We meet at the Windsor Castle, who have made the upstairs section available for our use. The pub was completely refurbished in 2010 and is comfy and warm, making it ideal for good conversation. We have about 30 attendees most months and you can come as early or late as you like, we're always still there at Last Orders. All welcome, not just LH members.
Meetings for all of 2014 are as follows: Wed 8 January; Wed 5 February; Wed 5 March; Wed 2 April; Wed 7 May; Wed 4 June; Wed 2 July; Wed 6 August; Wed 3 September; Wed 1 October; Wed 5 November; Wed 3 December.
At the Windsor Castle, Francis Street, SW1.
Christmas Chocolate House Tour
Presented by Unreal City Audio
Saturday, December 14, 2013. Morning and afternoon tours to choose from.
Join Aztec slaves, Spanish conquistadors, rakish gamblers and nihilistic dukes for a mesmerising Christmas tour of the decadent chocolate houses of Georgian London led by LH Member Dr Matthew Green to violin accompaniment in one of London's most exclusive quarters, St James's.
Tickets: £15. LH Members: £12 Email for Member discount code!
Morning tour.
Afternoon tour.
West End Scandal and Secrets
A chance to blow away the Christmas cobwebs. On Saturday 28th December, Westminster Guides and London Historian Members Colin Davey and Kathryn Prevezer are running a walk "West End Scandal and Secrets". Starting 11am outside Great Portland Street tube – Warren Street tube is less than 5 minutes walk away. Walk will last approx. 1hr 45 mins and will finish near Oxford Circus tube. Price £10 per person, but £8 per person for London Historian Members upon production of current membership card. Payment in cash on the day – exact money welcome. No need to book in advance, but if you intend to come it would be appreciated if you could email colinwalkslondon@aol.com, so we have some idea of numbers.
The Lost World of the London Coffeehouse
Guildhall Library
Tuesday, 28 January 2014 from 18:00 to 20:00 (GMT)
In this fascinating illustrated talk, London historian (and London Historian!) Dr Matthew Green will take the audience on an immersive whirlwind tour of London's original – and best – coffeehouses from the comfort of the library. Telling the exhilarating story of how, in the 17th and 18th centuries, "bitter Mohammedan gruel" transformed the face of the city forever, brought people together, and inspired revolutionary ideas that made the modern world, the event will feature free shots of black and gritty coffee, brewed 17th-century style. The talk has been a hit at Port Eliot, the Idler Academy, and on BBC Radio.
Entry: £5.
Booking and more information.
Georgians Revealed
British Library
Life, Style and the Making of Modern Britain
8 November 2013 – 11 March 2014
From beautifully furnished homes to raucous gambling dens, Georgians Revealed explores the revolution in everyday life that took place between 1714 and 1830. Cities and towns were transformed. Taking tea, reading magazines, gardening and shopping for leisure were commonplace, and conspicuous consumption became the pastime of the emerging middle classes.
Adults £9, under 18s free. Concs.
More information and booking
London Historians review
The Brits Who Built the Modern World, 1950 - 2010
Wednesday 5th March, 2014, 9 – 10am
Royal Institute of British Architects, 66 Portland Place, London W1B 1AD
Your chance to explore the RIBA's brand new architecture gallery and exhibition before public opening hours…
In February 2014, the Royal Institute of British Architects (RIBA) will welcome visitors to its brand new, museum-quality gallery on the ground floor of its 1930's Art Deco headquarters on 66 Portland Place, offering the public greater access to one of the world's most important architectural collections. Members of London Historians are invited to an early morning view and special curator led tour of the new gallery's inaugural exhibition: The Brits Who Built the Modern World, 1950 – 2010. After the tour, visitors are very welcome to enjoy coffee in the RIBA café and to explore further the landmark Art Deco building that houses RIBA headquarters.
Only 10 places available. London Historians Members only
Book your place by emailing Elena Smith – elena.smith@riba.org or call 020 7307 3810.
Elizabeth I and Her People
Exhibition
National Portrait Gallery
10 October 2013 – 5 January 2014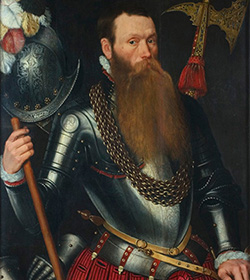 The exhibition includes many outstanding paintings of Elizabeth I and her courtiers including explorers, and soldiers, and enchanting portraits of her female courtiers. Visitors will also come face-to-face with lesser-known Elizabethans including butchers, goldsmiths, brewers, merchants, writers and artists. These will be shown alongside artefacts from the period including exquisite jewellery, books and coins, which give a fascinating glimpse into their way of life.
£13.50, concessions apply.
More information and booking
The Cheapside Hoard: London's Lost Jewels
Exhibition
Museum of London
11 October – 27 April 2013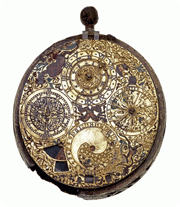 This extraordinary and priceless treasure of late 16th and early 17th century jewels and gemstones – displayed in its entirety for the first time in over a century – was discovered in 1912, buried in a cellar on Cheapside in the City of London.
Admission £10, concessions apply.
More information and booking
An American In London: Whistler and the Thames
James Abbott McNeill Whistler


Dulwich Picture Gallery
16 October 2013 – 12 January 2014
This major exhibition devoted to the American born artist will include an array of paintings of Chelsea and the Thames River, along with prints and rarely seen drawings, watercolours and pastels. The exhibition will culminate in the display some of Whistler's stunning and iconic Nocturnes including Blue and Gold – Old Battersea Bridge (1872-1877).
More information and booking.
Tube 150. London Transport Museum Events
July to December 2013
Celebrating the 150th anniversary of the opening of the world's first subterranean railway, London Transport Museum have developed a tantalising series of talks, visits, tours etc.
Full programme.