London Historians' Monthly Pub Meet

A London Historians Event
We have an informal gathering of socialising on the first Wednesday of every month. From 6:30 pm. All are welcome.
NOTE: FROM JULY 2014 WE ARE CHANGING THE VENUE
Wednesday 3 September we meet upstairs at the Hoop and Grapes, in Farringdon.
We have about 30 attendees most months and you can come as early or late as you like, we're always still there at Last Orders. All welcome, not just LH members.
Meetings for all of 2014 are as follows: Wed 8 January; Wed 5 February; Wed 5 March; Wed 2 April; Wed 7 May; Wed 4 June; Wed 2 July; Wed 6 August; Wed 3 September; Wed 1 October; Wed 5 November; Wed 3 December.
NOTE: FROM JULY 2014 WE ARE CHANGING THE VENUE
The London Historians Annual Lecture 2014

A London Historians Event
SORRY THIS EVENT IS FULLY-BOOKED
Thursday 4 September 2014 18:30 – 20:30
Gresham College, Barnards Inn Hall, Hoborn.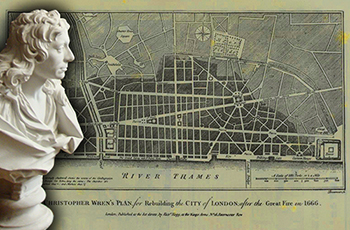 CHRISTOPHER WREN: EXTRAORDINARY GENIUS
A talk by Adrian Tinniswood, OBE, London Historians Member.
Gresham College's Professor of Astronomy and guiding spirit behind the new Royal Society, Sir Christopher Wren was an astronomer, architect, mathematician, anatomist, town planner, politician, collaborator, administrator. He did it all, and brilliantly. Wren's biographer Adrian Tinniswood will explain how the scientist in Wren informed both his approach to churchbuilding and his role in the regeneration of London after the Great Fire.
This is the inaugural London Historians' Annual Lecture, to be delivered in Gresham College's magnificent historic Tudor Hall at Barnard's Inn in the City of London, directly connecting London, Gresham and Wren.
Wine will be served before the lecture.
Supported by Gresham College
LH Members £5
non-Members £9
SORRY THIS EVENT IS FULLY-BOOKED
Boston Manor to Brentford

A London Historians Event
Sunday 12 October, 12:30 – 15:00.
Given its age, the Jacobean Boston Manor House (1623) is in remarkable condition. In its early years it was a home of one Sir Edward Althorp an ancestor of the late Princess of Wales. At this time the Battle of Brentford (1642) – about a mile away – was one of the earliest rumblings of the English Civil War. From 1670 through to the 20C, the house remained in the possession of the Clitherows, a family of successful traders with banking interests, also close friends of William IV and Queen Adelaide who dined at Boston Manor in 1834. Eminent local historian and Boston Manor volunteer Janet McNamara will give us a comprehensive tour of the house, taking in the breathtaking 17C State Room on the first floor, the ground floor dining room from the 19C and the remarkable stairwell decorations.
Following a half hour tea break*, we'll take a guided walk to Brentford itself with David Bright, fellow LH Member and Hounslow Heritage Guide. Our route will take us along the Grand Union Canal as it runs parallel to the River Brent, approaching the Thames. For centuries Brentford was the county town for Middlesex: there is plenty of history to absorb.
London Historians Members: £7.50
Non-Members: £10.00
Book tickets.
Salon for the City
Programme for 2014 with LH Member discount.
6:30pm at Westminster Arts Library.
JULY 31st – GRAFFITI CITY
Ingrid Beazley and David Speed take us on a tour of the ways urban artists have painted the town.
AUGUST 28th – LONDON'S DIVIDED SELVES
Adrian Laing and Dr Louise Hide analyse City Psyche
From asylum to mental hospital to the work of R D Laing in Bethnal Green.
SEPTEMBER 25th – THE BIG SMOKE – London and drugs
Mike Jay and Richard Weight take a trip through the intoxicated city.
OCTOBER 30th – SEX AND DEATH AND WORLD WAR 1
Jerry White and Dr Louise Hide uncover the darker side of wartime London.
NOVEMBER 27th – LONDON DIRT
Ross MacFarlane and Lee Jackson focus on London filth.
£8, £4.40 concessions. Includes free cocktail.
More information and booking.
Doctor Scroggy's War
Shakespeare's Globe
12 September to 10 October 2014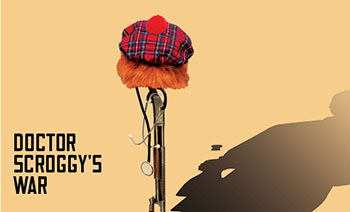 The hilarious and moving Doctor Scroggy's War offers a sideways look at the First World War a hundred years after its onset. In Howard Brenton's new play, 19 year-old Jack Twigg enlists in the London Regiment and goes on a journey he never imagined – nor did the rest of the world. On his way, he meets pioneering medic Harold Gillies, who saves his life and his sanity. But who is the mysterious 'Doctor Scroggy' who appears at night in Gillies' hospital dispensing champagne to the patients?
£20 special pricing (£18 discount) to LH Members on these evenings: 12 September 7.30pm, 13 September 7.30pm, 15 September 7.30pm, 16 September 2.00pm, subject to availability. Contact us for your special code or look out for it in September Members' Newsletter.
Totally Thames
1 – 30 September 2014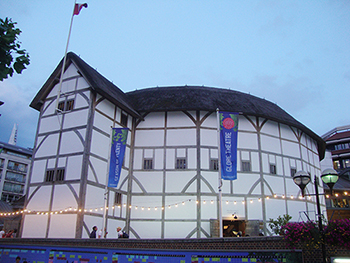 This cheesily – monickered festival has many fabulous events. Full listing here, but concentrate on these highlights involving LH Members.
Teddington to Richmond Locks with Colin del Strother
Sat 6 Sept , 3pm – 5pm
Bishops, Brothels and the Bard. with Brian Cookson
Sat 6 Sept , 3pm – 5pm
Vauxhall to Battersea Riverfront with Colin del Strother
Sun 7 Sept, 11am – 12.45pm
Pirates, Pilgrims and Penthouses with Brian Cookson
Sun 7 Sept, 11am – 1pm
London Docks. with Colin del Strother
Sun 7 Sept, 3pm – 4.45pm
Londonist Afloat: Totally Thames Quiz on a Boat. Quizmaster: Matt Brown.
Fri 12 Sept, 6.45pm boarding, 7pm departure, and 10pm return
Thames Oddities. with Peter Berthoud and Matt Brown.
Sat 20 Sept, 2:30pm – 4pm
Stories from the Docks. with Chris West.
Sun 21 Sept, 1.30pm – 3pm
Bridge
Museum of London, Docklands. 27 June – 2 November 2014.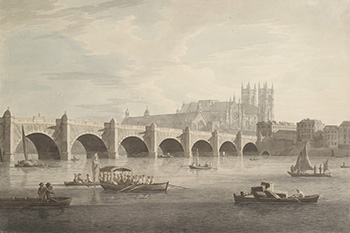 Joseph Farrington, View of Westminster Bridge from the South East, 1789
Drawing on the museum's significant art collections, Bridge is the largest art exhibition ever to be staged at the Museum of London Docklands and Features rarely seen contemporary and historical artworks, alongside photography and film, to consider the significance of bridges within London's landscape. – See more at: http://www.museumoflondon.org.uk/docklands/whats-on/exhibitions-displays/bridge/#sthash.BQCIRXat.dpuf
FREE
Goodbye Piccadilly - from Home Front to Western Front
Exhibition, London Transport Museum
16 May 2014 – 8 March 2015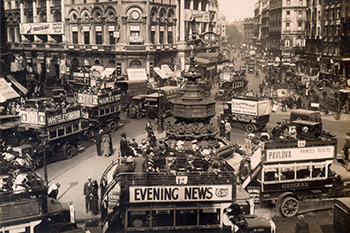 This major exhibition will reveal the untold story of London's Home Front during the First World War; how drivers took their buses to the Front to support the war effort, how women advanced into the transport workforce for the first time and how Londoners came under deadly attack from the air as total war came to the Capital. Goodbye Piccadilly will commemorate and explore the contribution of London's motor buses and their drivers to the First World War and the upheaval for Londoners on what became for the first time the 'Home Front'.
More info.
There are also talks and other associated events, including Kate Adie, Prof Jerry White and David Bownes.
Beastly Islington
Exhibition, Islington Museum
20 June – 30 September


This exhibition explores the experience of animals in the borough from the 17th century to the present day. Find out how Islington was shaped by animals used in trade, sport, entertainment and scientific study. Marvel at the exploits of the 'Learned Pig'. Be astonished by the daring feats of lion tamers. Discover how attitudes towards exploitation of animals changed.
Beastly Islington combines artefacts, first-hand accounts and images to bring to life the smells and sounds of an area of north London, where flea circuses came to town and animal baiting was rife. Visit Beastly Islington and city life will never seem the same again!
Admission: Free.
More info.
Artists Rifles Exhibitions

As the 100th Anniversary of WW1 approaches, we remember the men of the Artists Rifles in a series of exhibitions curated by London Historians Member Patrick Baty, @PatrickBaty. They will take place in Hampshire (dates below) and London (dates TBA).
The Artists Rifles – from Pre-Raphaelites to Passchendaele
Southampton City Art Gallery: 4 April – 28 June 2014
The Sainsbury Gallery at Willis Museum: 5 July – 27 September 2014
The Gallery at Gosport Discovery Centre: 4 October – 27 December 2014