London Historians' Monthly Pub Meet

A London Historians Event
We have an informal gathering of socialising on the first Wednesday of every month. Apart from January which falls on the 1st in 2014, so make that 8th.
From 6:30 pm. All are welcome.
We meet at the Windsor Castle, who have made the upstairs section available for our use. The pub was completely refurbished in 2010 and is comfy and warm, making it ideal for good conversation. We have about 30 attendees most months and you can come as early or late as you like, we're always still there at Last Orders. All welcome, not just LH members.
Meetings for all of 2014 are as follows: Wed 8 January; Wed 5 February; Wed 5 March; Wed 2 April; Wed 7 May; Wed 4 June; Wed 2 July; Wed 6 August; Wed 3 September; Wed 1 October; Wed 5 November; Wed 3 December.
At the Windsor Castle, Francis Street, SW1.
Bank of England Museum Private Tour
SORRY, THIS EVENT IS NOW FULLY-BOOKED

A London Historians Event
The Bank of England Museum, Threadneedle Street
Friday 25 April, 0900, for one hour.
The Bank of England Museum has been closed for some time for a complete overhaul and refurbishment. This tour – led by curator Jennifer Adam – takes place before the public are allowed in giving us early access to the museum of the City of London's – indeed this country's – leading financial institution, founded in 1694.
Only 15 places. London Historians Members only in the first instance.
£3.
London Historians Members only in the first instance.
SORRY, THIS EVENT IS NOW FULLY-BOOKED
History in the Pub: Beer, Pubs and Brewers

A London Historians Event
Learn about the history of London over a pint after work!
Tuesday 29 April, 18:30
The Bell, 50 Middlesex Street, Spitalfields.
The latest in our series of occasional themed historical talks at the Bell pub in Spitalfields.
Richard Mills on old East End pubs.
Beer historian Martyn Cornell on "London's porters and how their favourite drink conquered the world".
MC: Matt Brown of Londonist.
Plus themed speed quiz, prizes, open mic etc.
London Historians Members: FREE
Non-Members: £5
Book tickets
London Historians Book Group

A London Historians Event
10 May 2014, 14:30 – 16:30
Waterstones, Piccadilly
Sex and Sexuality
A similar format to our inaugural meet-up in March: readings and general discussion of favoured London history books, mainly non-fiction. But this time we'll be introducing at theme: Sex and Sexuality.
In the lower ground floor lounge at Waterstones's monumental flagship store in Piccadilly. Free wine will be distributed!
Sorry, London Historians Members only.
To join London Historians, go here.
Discovering St Katharine

A London Historians Event
Friday 16 May: 10:00 – 14:00
St Katharine Docks and Limehouse
LH Member Chris West will conduct a guided walk around St Katharine Docks, talking about the ancient Hospital (from 1148 to 1825) then the St Katharine Docks period (1825 to 1972), followed by today's Marina and its historical treasures. We'll stop for coffee during this stage.
We'll then take a very short tube ride to the Royal Foundation of St Katharine at Lime House, which holds the splendid relics from 'Old Kate' in its chapel, with lots more to see. We'll be joined by Mark Aitken, current Master, (appointed by the Queen). A good lunch is included (home made soup, abundant selection of sarnies, prepared slices of various exotic fruits and unlimited tea and coffee).
LH Members: £20 Non-Members: £27
Price includes morning coffee and lunch, but not tube fare to Limehouse.
All participants will receive an additional £2 discount off the intro price of Chris's new book, The Story of St. Katharine's (i.e. £7.99 instead of £12.99 RRP).
Tour of Westminster School
SORRY, THIS EVENT IS NOW FULLY BOOKED

A London Historians Event
29 May 16:00 – 17:30
Led by one of the archivists from the school and Westminster Abbey.
A rare opportunity to see some of the key buildings of Westminster School, including Ashburnham House with its remarkable 17th Century staircase and 'School' – the main hall which was once the monastic dormitory of Westminster Abbey. The tour will also cover salient points in the school's history, which began as part of the Benedictine Abbey and was re-founded by Elizabeth I in 1560 up to the present day.
Westminster School has existed in one form or another since the 12C. Its alumni include Ben Jonson, Christopher Wren, Robert Hooke, Charles Wesley, Edward Gibbon, Jeremy Bentham, Henry Mayhew, A.A. Milne and Peter Ustinov.
Members: £7 Non-Members: £9.50
SORRY, THIS EVENT IS NOW FULLY BOOKED
British Library Map Collection: Behind the Scenes
SORRY, THIS EVENT IS NOW FULLY BOOKED

A London Historians Event
British Library
Thursday 12 June 2014, 11:00


Etching of the City of London after the Fire, by Wenceslaus Hollar, 1667. British Library Collection
The British Library has one of the best map and chart collections in the world, including K Top – that's library code for the King's Topographical Collection which largely comprises objects acquired by George III and his team. Being royal, many of these items are the best examples of their day and in many cases unique.
Peter Barber, Head of Map Collections at BL and author of London: A History in Maps (2012) will be our host, guiding us through examples of London maps, views, architectural drawings and ephmera.
15 places only. Tickets £15 – all proceeds go to the £100K Unlock London Maps appeal for the project to digitise the entirety of K-Top.
London Historians Members only
Join London Historians
Tickets: SORRY, THIS EVENT IS NOW FULLY BOOKED
Tour of the Government Art Collection

A London Historians Event
Wednesday, 13 August, 2014. 18:30h
The Government Art Collection comprises approximately 13,000 paintings, drawings and objects, most of which populate government offices and embassies around the world. About a third of the collection is in storage at the GAC facility off Tottenham Court Road. At this event, staff of the Collection will show us many of the works and tell us about their own role as guardians and conservators of the nation's artworks.
20 places maximum, Free.
London Historians Members only.
Join London Historians.
Book your place via Eventbrite here
Guildhall Library Talks with the London Historians
Several of our Members are delivering talks at the Guildhall Library in the coming months, as follows:
Mark Mason, Walk the Lines , 13th May, 6-8pm
Peter Berthoud, London Landmarks that Never Were , 25th June, 2-3pm.
Nigel Pickford, Abduction, Marriage and Money in Restoration London., 19th June, 6 pm
Mike Rendell, Philip Astley, Circus Showman , 29th July, 6-8pm
Wartime Woman: The Khaki Cabaret
St James Theatre, Victoria
2 July 2014
LH Member Fiona-Jane Weston celebrates the role of women in wartime in this one-woman cabaret of song, poetry and readings.
More info and booking
C A Mathew: Photographs of Spitalfields a Century Ago
Exhibition 7 March – 25 April 2014
Sat & Sun 10-6; Mon-Fri by appt. Admission: Free.
11 Spitalfields Gallery, 11 Princelet Street.

Looking down Artillery Lane towards Artillery Passage – Sandys Row Synagogue
Newly-restored photographs from 1912 by enigmatic Essex photographer C.A. Mathews. They show the streets, the people, the children of Spitalfields as they really were.
Article at Spitalfields Life
More information.
All photographs courtesy the Bishopsgate Institute / Jeremy Freedman
The Cheapside Hoard: London's Lost Jewels
Exhibition
Museum of London
11 October – 27 April 2013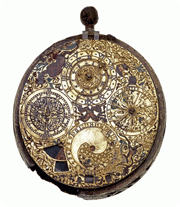 This extraordinary and priceless treasure of late 16th and early 17th century jewels and gemstones – displayed in its entirety for the first time in over a century – was discovered in 1912, buried in a cellar on Cheapside in the City of London.
Admission £10, concessions apply.
More information and booking
Ruin Lust
Tate Britain: Exhibition
4 March – 18 May 2014
Ruin Lust, an exhibition at Tate Britain from 4 March 2014, offers a guide to the mournful, thrilling, comic and perverse uses of ruins in art from the seventeenth century to the present day. The exhibition is the widest-ranging on the subject to date and includes over 100 works by artists such as J.M.W. Turner, John Constable, John Martin, Eduardo Paolozzi, Rachel Whiteread and Tacita Dean.
£11.00 Discounts for Art Fund etc.
More info.
Gresham College Lectures
A selection of forthcoming talks.
The Museum and Historical Collections of the Bank of England
Tuesday 25 March 2014
Ms Jennifer Adam
Fashion and Visual Culture in the 19th Century: The Girl of the Period
Professor Lynda Nead
Museum of London
Tuesday, 1 April 2014 – 6:00pm
Playing Catch-up: Palaces from the Hundred Years' War to the Wars of the Roses
Dr Simon Thurley
Museum of London
Wednesday, 23 April 2014 – 6:00pm
The Gresham Ship: An Armed Elizabethan Merchantman recovered from the Thames
Dr Gustav Milne
Museum of London
Tuesday, 6 May 2014 – 1:00pm
How to Place Slavery into British Identity
Dr William Pettigrew
Barnard's Inn Hall
Wednesday, 14 May 2014 – 1:00pm
Magnificence: A Tale of Two Henrys
Dr Simon Thurley
Museum of London
Wednesday, 4 June 2014 – 6:00pm
Dr Johnson's House
Morwenna Rae
Barnard's Inn Hall
Wednesday, 18 June 2014 – 1:00pm
Details of these and other Gresham College lectures here
Artists Rifles Exhibitions

As the 100th Anniversary of WW1 approaches, we remember the men of the Artists Rifles in a series of exhibitions curated by London Historians Member Patrick Baty, @PatrickBaty. They will take place in Hampshire (dates below) and London (dates TBA).
The Artists Rifles – from Pre-Raphaelites to Passchendaele
Southampton City Art Gallery: 4 April – 28 June 2014
The Sainsbury Gallery at Willis Museum: 5 July – 27 September 2014
The Gallery at Gosport Discovery Centre: 4 October – 27 December 2014