London Historians' Monthly Pub Meet

A London Historians Event
We have an informal gathering of socialising on the first Wednesday of every month. From 6:30 pm. All are welcome.
Currently we meet upstairs at the Hoop and Grapes, in Farringdon.
We have about 30 attendees most months and you can come as early or late as you like, we're always still there at Last Orders. All welcome, not just LH members.
Meetings for all of 2017 are as follows: Wed 4 January; Wed 1 February; Wed 1 March; Wed 5 April; Wed 3 May; Wed 7 June; Wed 5 July; Wed 2 August; Wed 6 September; Wed 4 October; Wed 1 November; Wed 6 December.
London Historians Annual Lecture 2017

A London Historians Event
Thursday 7 September 2017, 18:30h.
Gresham College, Barnard's Inn Hall
Speaker: Prof Elaine Chalus, University of Liverpool.
Plesae mark this diary date and watch this space for details!
Charles Holden and 55 Broadway: The Tour
Back by popular demand

A London Historians Event
Thursday 14 September. 17:30 – 19:00 approx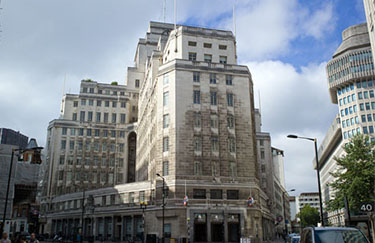 Led by Edmund Bird, architectural historian and author.
Tour of 55 Broadway, St James's Park – headquarters of London Transport for over 80 years, though soon to be relinquished following the granting of planning permission for its conversion to residential, this 1920s landmark was the tallest commercial building in the capital when it was completed in 1929. Now Grade I listed by virtue of its outstanding architectural importance as London's first office skyscraper, rich use of materials, exceptional inter-war sculpture by the leading artists of the day including Jacob Epstein, Eric Gill and Henry Moore, and its extraordinary degree of intactness, it is one of the finest works by the noted 20th century architect Charles Holden. The tour will include an appraisal of its exterior, the principal interiors and views across the city from the upper terrace.
This event is in support of Railway Children, the charity for homeless children living on India's railway system.
LH Members Only £15:00 + booking fee.
Open House if fully booked and London Transport Museum equivalent costs about double!
Behind the Scenes: Wax Chandlers' Hall

A London Historians Event
Monday 18 September, 11:00 – 12:30.
6 Gresham Street, EC2V 7AD.

The Wax Chandlers Company received its first Royal Charter from Richard III in 1484 and moved into its first hall in 1501 on the same spot as its current building, the sixth hall. After tea, coffee and biscuits, our tour will be led by the Beadle.
History in the Pub: London Women of Note

A London Historians Event
Tues 10 October, 18:30 – 21:00
Sir Christopher Hatton pub, Leather Lane. Cellar Bar.
Nearest Tube: Chancery Lane.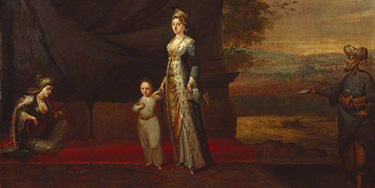 Learn about London history over a pint after work!
Our fourth in this immensely popular series. Eight London Historians talk for eight minutes each on their favourite Londoner from history, this time exclusively women subjects.
The lineup so far:
Amy Lamé on Annie Besant
Naomi Paxton on Pamela Coleman Smith
Diane Burstein on Muriel (and Doris) Lester
Stephen Coates on Hanna Courtoy
Colin Davey on Emily Davies
Tina Baxter on Mrs Beeton
Hannah Renier on Lucy Houston
Mike Paterson on Mary Wortley Montagu
Our MC and strict timekeeper for the evening is Matt Brown. Doors open 18:30h for 19:00h start. We should be done by around 21:15h followed by further socialising upstairs for the willing.
London Historians members: FREE.
Guests: Just £5 + small booking fee.
Book your place.
Open House London 2017

London-wide.
16 – 17 September 2017
One of the highlights of the year for historians and architecture buffs alike. Hundreds of buildings in the Greater London area are open to the public for free.
Open House London.
Musical Gems on the Thames
Friday 8 September 15:45h from Westminster Pier

Organised by the Thames Estuary Partnership, this cruise features live music from the Chamber Ensemble of London and short presentations about the Thames' latest tunnel.
£20, £50.
Very special rate for London Historians Members. If that's you, contact us to find out more.
London Month of the Dead - October 2017

Curated and organised by LH Member Stephen Coates of Salon for the City fame. A wonderful month-long festival of talks, walks, lectures and workshops.
More information and booking.
Further Stories of London
Sat 18 November, 2017. 10:00h – 17:00h
Southwark Cathedral

Day event comprising four lectures. Speakers include three LH Members: Caroline Shenton, George Goodwin, Julian Woodford, all excellent published historians and speakers.
At £10, outstanding value.
Free and Affordable Lectures
Several institutions host wonderful history lectures which are either free or cost very little.
The National Archives, a short walk from Kew Gardens Station, have free talks on most Thursday afternoons. They also have other low cost ticket events. Detail
The venerable Gresham College holds free lectures at its HQ in Barnards Inn, Holborn and also at Museum of London. Details.
Guildhall Library has free lunchtime lectures and £5 evening ones, which include a glass of wine. Details