London Historians' Monthly Pub Meet

A London Historians Event
We have an informal gathering of socialising on the first Wednesday of every month. From 6:30 pm. All are welcome.
Currently we meet upstairs at the Hoop and Grapes, in Farringdon.
We have about 30 attendees most months and you can come as early or late as you like, we're always still there at Last Orders. All welcome, not just LH members.
Meetings for all of 2017 are as follows: Wed 4 January; Wed 1 February; Wed 1 March; Wed 5 April; Wed 3 May; Wed 7 June; Wed 5 July; Wed 2 August; Wed 6 September; Wed 4 October; Wed 1 November; Wed 6 December.
History in the Pub: Crime and Punishment

A London Historians Event
Tue 16 May. 18:00 – 21:00.


Learn compelling London history over a pint after work!
This time the focus is on the experience of Londoners sentenced to transporation to Australia in the 18C and 19C. Our speakers are academics Dr Lucy Williams and Prof Tim Hitchcock. Music by Henry Skews. Speed quiz by Matt Brown. Prize draw and open mic, time permitting.
LH Members: free. Guests £5.
More information and to book your place.
The London Historians Big Quiz

A London Historians Event
Tue 23 May. 18:30 – 21:00
The Sir Christopher Hatton, Leather Lane.
Introducing the inaugural London Historians annual quiz!
If you know your Westminster Abbey from your Westminster Cathedral, this is the night out for you to pit your knowledge against your fellow London history nuts.
Challenging but not impossible.
Compiled and presented by London's #1 quizmaster, Matt Brown.
Team Format.
Fab Prizes.
London and the Law: Walks and Visits

A London Historians Event
Led by LH Member Colin Davey with special pricing for LH Members.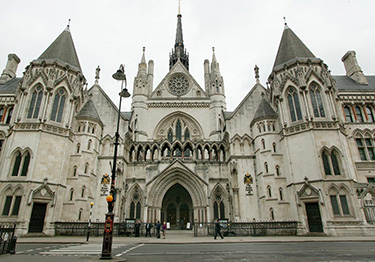 Saturday 20 May 14:30. Legal London Highlights. Walk around London's legal district, starting at the Old Bailey.
Tues 6 June, 11:00. Tour of the Royal Courts of Justice.
Tues 27 June, 11:30. Visit to the Supreme Court.
Click the links for details.
Prices from £8 for LH Members.
Handel: Water Music 300

Monday 17 July 18:00h – 22:00h
The Thames, leaving from Temple Pier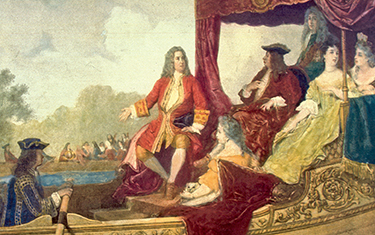 We commemorate the day and even the time of this Handel masterpiece, written to celebrate the new Hanoverian monarchy at the dawn of the Georgian era. Join us on board the Golden Jubilee where we'll eat, drink and enjoy a live orchestral recital of the Water Music and other Handel compositions. Georgian costume encouraged but not insisted on!
LH Members: £65. Non-members: £75
For more information and booking.
Presented by Georgian Dining Academy and London Historians with the kind support of Handel House.
London Historians Annual Lecture 2017

A London Historians Event
Thursday 7 September 2016, 18:30h.
Gresham College, Barnard's Inn Hall
Plesae mark this diary date and watch this space for details!
Free and Affordable Lectures
Several institutions host wonderful history lectures which are either free or cost very little.
The National Archives, a short walk from Kew Gardens Station, have free talks on most Thursday afternoons. They also have other low cost ticket events. Detail
The venerable Gresham College holds free lectures at its HQ in Barnards Inn, Holborn and also at Museum of London. Details.
Guildhall Library has free lunchtime lectures and £5 evening ones, which include a glass of wine. Details