London Historians' Monthly Pub Meet

A London Historians Event
We have an informal gathering of socialising on the first Wednesday of every month. From 6:30 pm. All are welcome.
We meet upstairs at the Hoop and Grapes, in Farringdon.
We have about 30 attendees most months and you can come as early or late as you like, we're always still there at Last Orders. All welcome, not just LH members.
Meetings for all of 2018 are as follows: Wed 3 January; Wed 7 February; Wed 7 March; Wed 4 April; Wed 2 May; Wed 6 June; Wed 4 July; Wed 1 August; Wed 5 September; Wed 3 October; Wed 7 November; Wed 5 December.
Battle of Brentford 1642 Tour
Sunday 18 November 10.30 – 12.30
Meet at Brentford market.
Commemorating this very early English Civil War pitched battle from 12 November 1642 when the Royalist Army defeated the Parliamentarians at this strategic route into London from the West. Battlefields Trust member Howard Simmons will show us all the strategic points in the area and explain what then occurred at the so-called Battle of Turnham Green futher east on the following day.
London Historians members: £5.
More information and to book
Old Operating Theatre: Tour and Lecture

A London Historians Event
27 November, 14.30h
9a Saint Thomas Street, SE1 9RY.

Victorian Surgery Brought to Life
This talk is held in Europe's oldest surviving operating theatre, where hundreds of surgeons would have once gathered and learnt their trade by watching the various surgical procedures that took place. Our group will experience the atmosphere of this uniquely evocative space, as Museum staff reconstruct an operation before the arrival of anaesthesia and antiseptics.
Disabled access: please note that unfortunately, access to the Old Operating Theatre and Museum involves several flights of stairs and there is no lift. Sorry.
LH Members: £9, Non-Members: £10.50
Behind the Scenes at HMP Wandsworth

A London Historians Event
Sunday 2 December. 12:00h – 14:00h*
Sorry this if now fully booked – waiting list only.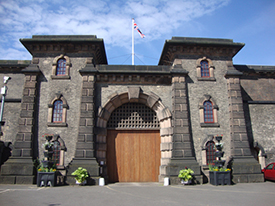 A guided tour of historic Wandsworth Prison (1851) and the prison's private museum led by the facility's historian Stewart Mclauglin, a serving prison officer and London Historians Member. For security reasons, only 10 places. All attendees 18 or over. London Historians Members only.
A Blessed Tyndale Christmas
17 December 12.30 – 13.30h
St Mary Abchurch, Abchurch Lane, EC4 (tube: Bank)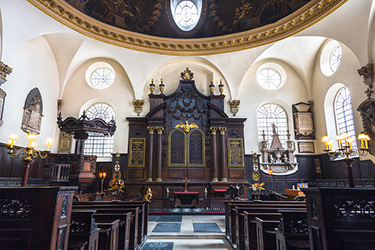 Enjoy this traditional carol service with the English Chamber Choir and hosted by the Tyndale Society.
Please express your interest on our Facebook Group page.
Free and Affordable Lectures
Several institutions host wonderful history lectures which are either free or cost very little.
The National Archives, a short walk from Kew Gardens Station, have free talks on most Thursday afternoons. They also have other low cost ticket events. Detail
The venerable Gresham College holds free lectures at its HQ in Barnards Inn, Holborn and also at Museum of London. Details.
Guildhall Library has free lunchtime lectures and £5 evening ones, which include a glass of wine. Details